MACHINE HEAD NEWS!
April 3, 2009, posted by Crumbs
Machine Head in Kerrang! Magazine - Feuds, friendship and the future!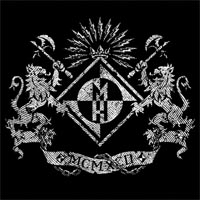 In this week's Kerrang! magazine we go inside the mind of metal legends Machine Head as they reveal how therapy prevented their band from falling apart!

Free posters! A Kurt Cobain special, as well celebrate the life of the former Nirvana frontman with five classic Kerrang! posters!

Plus! Madina Lake get into fights of their own as we chart the making of their upcoming new album Attics To Eden, Metallica launch their new Guitar Hero game at intimate US show, we reveal the latest additions to the Reading and Leeds festivals, Korn reunite with Ross Robinson for new album, Serj Tankian goes orchestral at live show Down Under, Gallows suit-up for new mini-movie, Iron Maiden give us the latest instalment of their tour diary and we Introduce Steadlur and Templeton Pek.


TakeMyScars.com - A Place Dedicated to the Mighty Machine Head!