MACHINE HEAD NEWS!
March 6, 2008, posted by Crumbs.
Machine Head has arrived in Dubai!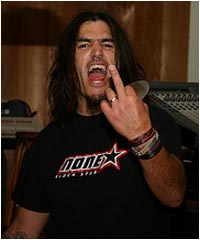 According to a forum post made by Robb Flynn, Machine Head has just arrived in Dubai for the Dubai Desert Rock Fest on Friday. The message was posted on the official MachineHead1.com forums and simply looks like this:

Woo - Hoo!!! Stoked to be here after 19 hours of travel. Got met by Metallihead, and the folks from Desert Rock, were big pimpin' at the hotel! Will give updates soon. Desert Rock is gonna kick ass!!


Source: MH Official Forums
TakeMyScars.com - A Place Dedicated to the Mighty Machine Head!