MACHINE HEAD NEWS!
October 4, 2011, posted by Crumbs
Machine Head Swarms Charts All Over The Globe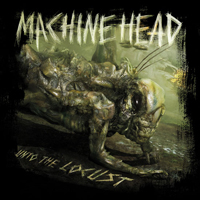 The international numbers are starting to pour in today, and fans have officially vaulted "Unto The Locust" into the highest chart positions in Machine Head's 17 year history, charting higher than they ever have in every single country reporting to date!

Machine Head's new album lands at #5 on the German charts, #6 in Austria, #10 in Australia and Switzerland, #13 in France, #18 in Japan, #19 in New Zealand, #22 in Belgium and #28 in Norway! Shockingly, the record also landed at #82 (#7 on the Rock chart) on the UK charts on the strength of digital album sales alone (Metal Hammer Album Fanpack sales don't count toward chart position)! Thank you all so much for the incredible support!


TakeMyScars.com - A Place Dedicated to the Mighty Machine Head!