MACHINE HEAD NEWS!
September 25, 2014, posted by Crumbs.
Machine Head Production Vlog #5 (Leads)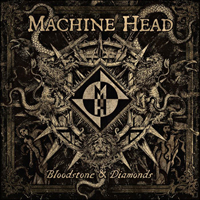 The fifth in a series of short segments regarding the production side of Machine Head's eighth full-length album, "Bloodstone & Diamonds".

In this episode Phil Demmel takes you through the lead process. 'Bloodstone & Diamonds' will be released on Nov. 7th (EU) and Nov. 10th (NA + UK) via Nuclear Blast Entertainment.


Source: Machine Head Facebook
TakeMyScars.com - A Place Dedicated to the Mighty Machine Head!