MACHINE HEAD NEWS!
August 2, 2009, posted by Crumbs
Machine Head Crushed Sonisphere UK!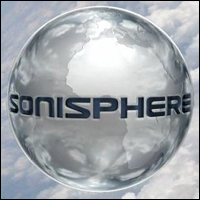 It's the band we dare not speak the name of. You knew it. We knew it. Machine Head definitely knew it. Team Sonisphere is never afraid of a cliché, but one band made sure the tour got the proper metal stereotype.

Booked for the last three shows of the tour, Machine Head dropped out of Knebworth after Limp Bizkit were drafted on the bill above them. Despite much negotiation on the part of Team Sonisphere the band refused to budge. Then guitarist and all-round good guy Phil Demmel dramatically collapses on stage in Finland and they agree to come back on. Except, we weren't allowed to say who they were.

Confused yet? So were we and the internet buzzed with all sorts of rumours of who the special guests might have been. Still all's well that ends well.

Entering stage to the theme from The Omen, frontman Rob Flynn screams, "we're back motherfuckers we're back", before extolling why they are doing this for the fans. They play a blistering set, while Rob bellows that, "Sonisphere this is beautiful", "thank you so fucking much" and "This isn't about the nookie". The fan's response was to create the biggest circle pit Knebworth has ever seen.


TakeMyScars.com - A Place Dedicated to the Mighty Machine Head!