MACHINE HEAD NEWS!
February 23, 2009, posted by Crumbs.
Machine Head Confirmed For Sonisphere Festival in the UK!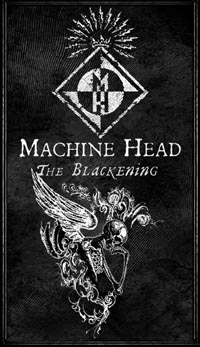 Five more huge bands are announced today for the very first SONISPHERE FESTIVAL, with more momentous news to come.

Avenged Sevenfold flying in exclusively for their only UK show. Ax7 have everything you could ask for in a rock band – big songs, shredding riffs, screaming solos and true rock 'n' roll spirit.

Also are flying in exclusively is Alice In Chains. Taking time out from preparations for their first new album in 13 years (the first since the passing of former frontman Layne Staley), to make Sonisphere their only UK date in 2009. They have recently returned to live shows after 2 years with singer William DuVall, a long time friend and collaborator of guitarist Jerry Cantrell. The return of the band that put Seattle on the music map in the early 1990s, is hotly anticipated by UK fans.

Our third UK Exclusive is the mighty MACHINE HEAD. Their latest album, The Blackening, is credited with recapturing their blistering early form that first hooked in UK metalheads when they toured with Slayer in1994. Within months, the band returned to headline the same venues they had just opened at and have since maintained their place as metal titans.

The historic return of rock to Knebworth House needed to be marked by a legendary band and in Thin Lizzy, Sonisphere has one of music's true touchstones. Simply one of the most important bands in rock history and arguably the most successful band ever to come out of Ireland, Thin Lizzy at Knebworth will underline that The Boys Are Back In Town.

Next up young Texans The Sword. Handpicked by Metallica's James Hetfield and Lars Ulrich for their world tour, these cult doomsters combine classic British 1970s metal from the likes of Black Sabbath and Iron Maiden with a thunderous sound, wrapped in classic heavy metal fantasy and mythology.

... But the best is yet to come. The first 9 bands are in place, further announcements in the coming weeks will include some VERY special guests…


Source: Sonispherefestivals.com
TakeMyScars.com - A Place Dedicated to the Mighty Machine Head!