MACHINE HEAD NEWS!
August 24, 2012, posted by Crumbs.
MACHINE HEADís Dave McClain Animated Interview From Wacken Open Air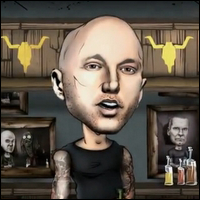 MACHINE HEADís Dave McClain caught up with MK Ondergrond at Wacken Open Air festival and MK Ondergrond has animated the conversation, which you can watch below. Dave discusses how he ended up joining the band, recording his first album with them, MACHINE HEADís last album ĎUnto The Locustí and so much more.



Check it out below:

Source: Roadrunnerrecords.co.uk
TakeMyScars.com - A Place Dedicated to the Mighty Machine Head!