MACHINE HEAD NEWS!
October 20, 2007, posted by Crumbs.
MACHINE HEAD To Guest On "The Governor's Ball"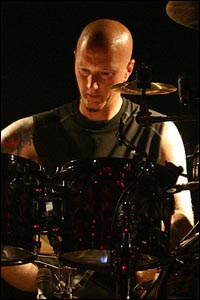 This week on The Governor's Ball, we bring you three mighty interviews from The Black Tyranny Tour! Tune in to hear The Governor match wits and muscles with members of Machine Head, Arch Enemy, and Sanctity.

Also this week on "Some Sly Advice," Sly lets you know how to have a night out with a lady at the theatre.

Tune in at: Myspace.com/thegovernorsball, Fusionradio.ca



Source: Blabbermouth.net
TakeMyScars.com - A Place Dedicated to the Mighty Machine Head!