MACHINE HEAD NEWS!
December 20, 2008, posted by Crumbs.
MACHINE HEAD Interviewed In Glasgow; Video Available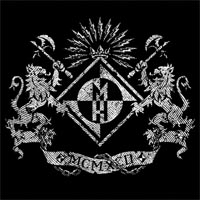 STV's John Kilbride conducted an interview with MACHINE HEAD members Dave McClain (drums) and Robb Flynn (guitar, vocals) prior to the band's December 8, 2008 concert at SECC in Glasgow, Scotland. Watch the 14-minute chat below.

Dave McClain said: "Probably some of the best shows we have ever done have been in Scotland... The crowds here are just crazy, some of the craziest crowds we have ever played to."

Robb Flynn added: "The Glasgow audience is different from everywhere else, the circle pits at a MACHINE HEAD show are the stuff of legend. We actually have a section on our DVD, a 30-second clip dedicated to the Glasgow circle pit because they're just so nuts."

Robb and Dave also spoke about their tour with SLIPKNOT and their busy schedule for 2009, which sees them supporting METALLICA, and includes a long-awaited show in Glasgow.




Source: Blabbermouth.net
TakeMyScars.com - A Place Dedicated to the Mighty Machine Head!