MACHINE HEAD NEWS!
November 30, 2011, posted by Crumbs.
"Locust" is nominated for Metal Song of the Year and a brand new UK Tour Trailer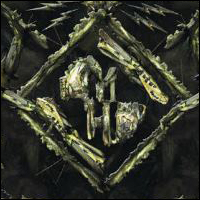 It was a great year for metal in 2011 and here are five songs that prove it as 2011 Loudwire Music Awards nominees for Metal Song of the Year.

Machine Head received critical acclaim for their latest album, 'Unto the Locust,' and the disc's first single 'Locust' is an epic track by frontman Robb Flynn and company.

Cast your vote HERE >>


Also, check out the brand new Machine Head UK 2011 Tour Trailer

Source: Loudwire.com
TakeMyScars.com - A Place Dedicated to the Mighty Machine Head!