MACHINE HEAD NEWS!
June 21, 2008, posted by Crumbs.
ICON IN ME To Support MACHINE HEAD In Moscow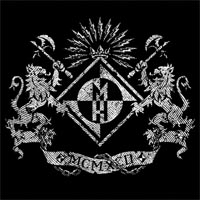 ICON IN ME, the Moscow, Russia-based band featuring HOSTILE BREED guitarist D.Frans alongside Danish drummer Morten Løwe Sørensen (SUBMISSION, THE ARCANE ORDER, SCARVE, INSTANT CARNAGE, STRANGLER, SCARVE, SOILWORK) and Swedish vocalist Tony Jelencovich (M.A.N, ex-MNEMIC, TRANSPORT LEAGUE), will support MACHINE HEAD on July 2 at the B1 Maximum Club in Moscow. ICON IN ME will also shoot a video for the track "That Day, That Sorrow" the week of the MACHINE HEAD show.

Commented Tony: "I'm really looking forward to play in Moscow, I've been doing over 70 shows in the USA in the past, but I've never been to Russia, this will be the first time for me, and I'm really excited. 'Za zdaróvja!' to all you Russian metalheads; this will be a blast."


Source: Blabbermouth.net
TakeMyScars.com - A Place Dedicated to the Mighty Machine Head!