MACHINE HEAD NEWS!
August 6, 2011, posted by FotherMucker99.
Dave McClain interviewed by WODU Radio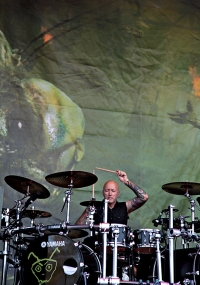 Alex of WODU Radio had a chat with Dave McClain before the show in Bristow, VA on July 30th.

You can now listen to the chat below



Source: WODU Radio youtube
TakeMyScars.com - A Place Dedicated to the Mighty Machine Head!