MACHINE HEAD NEWS!
June 22, 2012, posted by Crumbs
Dave McClain Interviewed at NovaRock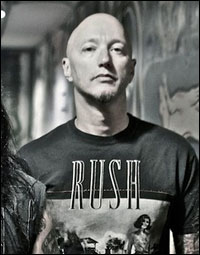 Machine Head drummer Dave McClain was interviewed backstage at the NovaRock Festival by Mulatschag. He talks about playing the Middle East and India; whether he remembers any German (his father was in the military, so he lived there until he was two); and much more. Dave's always an interesting interviewee, so check it out!









TakeMyScars.com - A Place Dedicated to the Mighty Machine Head!