MACHINE HEAD NEWS!
January 17, 2013, posted by Crumbs.
"Darkness Within" Voted "Metal Video Of The Year"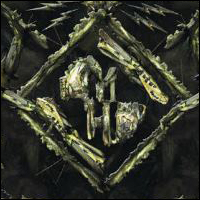 Machine Head's amazing, epic video for "Darkness Within," from their latest studio album, Unto the Locust, was voted Metal Video of the Year in Loudwire's annual readers' poll!

Say the site's editors: "The honor is incredibly well-earned, as the visual accompaniment for 'Darkness Within' plays more like an acclaimed short film rather than a music video...Machine Head frontman Robb Flynn praised bands such as Behemoth and Rammstein for their game-changing music videos, which inspired Flynn and the rest of Machine Head to create something more than just 'dudes in a warehouse playing'."


Source: Roadrunnerrecords.com
TakeMyScars.com - A Place Dedicated to the Mighty Machine Head!