MACHINE HEAD NEWS!
December 3, 2009, posted by Crumbs
Complete Track Listing Revealed On Dimebag Tribute Album!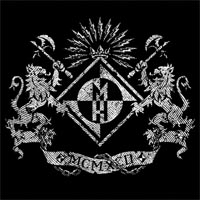 The complete track listing has been revealed for the forthcoming "Dimebag" Darrell Abbott (PANTERA, DAMAGEPLAN) tribute album, which will be released on the cover of the 200th issue of U.K.'s Metal Hammer magazine. The CD and the magazine, which will coincide with the five-year anniversary of Dimebag's passing, will be made available on December 16.

The "Dimebag" Darrell Abbott tribute album will include the following artists/cuts:

01. ZAKK WYLDE - "Suicide Note Pt. 1"
02. MACHINE HEAD - "Fucking Hostile"
03. MALEFICE - "I'm Broken"
04. AVENGED SEVENFOLD - "Walk"
05. EVILE - "Cemetery Gates"
06. FIVE FINGER DEATH PUNCH - "A New Level"
07. BIOHAZARD - "Mouth For War"
08. SYLOSIS - "Strength Beyond Strength"
09. CHIMAIRA - "Slaughtered"
10. UNEARTH - "Sandblasted Skin"
11. THROWDOWN - "Becoming"
12. KIUAS - "This Love"
13. THIS IS HELL - "Rise"

MACHINE HEAD frontman Robb Flynn told Metal Hammer about the band's decision to cover the "Vulgar Display Of Power" classic "Fucking Hostile", "It was either that or 'Strength Beyond Strength' from 'Far Beyond Driven'. In the end, we decided that we wanted to do a classic. We chose 'Fucking Hostile' because itís two and a half minutes of pure, raging metal. It's short, fast and brutal."

He continued, "There's some real intricate riffing parts in there. We'd jammed it before but we'd never sat down and analyzed it properly. I think we did a great job on it."

"Dimebag" Darrell Abbott was co-founder and lead guitarist for PANTERA. When PANTERA broke up in 2003, Dimebag and his brother Vinnie Paul formed DAMAGEPLAN. On Dec. 8, 2004, while performing with DAMAGEPLAN at the Alrosa Villa in Columbus, Ohio, Dimebag was shot and killed onstage by Nathan Gale. He was 38 years old.


TakeMyScars.com - A Place Dedicated to the Mighty Machine Head!