MACHINE HEAD NEWS!
April 27, 2012, posted by Crumbs
Calling All Machine Head Fans in Prague!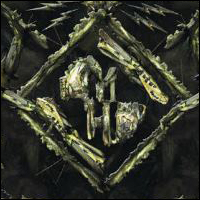 Calling all Machine Head fans in Prague! Machine Head will be filming a video for the track "Darkness Within" in the Czech Republic, and we want you in it! Only the most die-hard, crazy and insane Machine Head fans are asked to apply as you will be required to show your passion and intensity on camera. Send your age, contact info and a photo or video proving to us why you should be in the video to darknesswithinvideo@gmail.com. Filming will take place between May 4th and May 9th.



TakeMyScars.com - A Place Dedicated to the Mighty Machine Head!