MACHINE HEAD NEWS!
August 31, 2014, posted by Crumbs
Bloodstone & Diamonds is 100% Complete, Gets a Release Date and Comes in Eight Different Versions.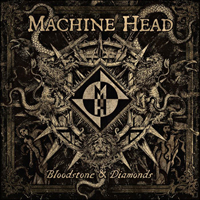 Machine Heads Killers & Kings tour finished up in Gothenburg, Sweden last Friday on August 22nd. On Monday the 25th, Robb Flynn entered the "Top Floor Studios" in Gothenburg and put down the finishing touches on the song, "Damage Inside" that Dave McClain had written.

In the evening, Robb celebrated the finished album with friends at the restaurant 2112 in Gothenburg, owned by Peter Iwers and Björn Gelotte from In Flames, before starting a two week press-tour over Europe the following day.

Picture stolen from Peter Iwers Facebook-page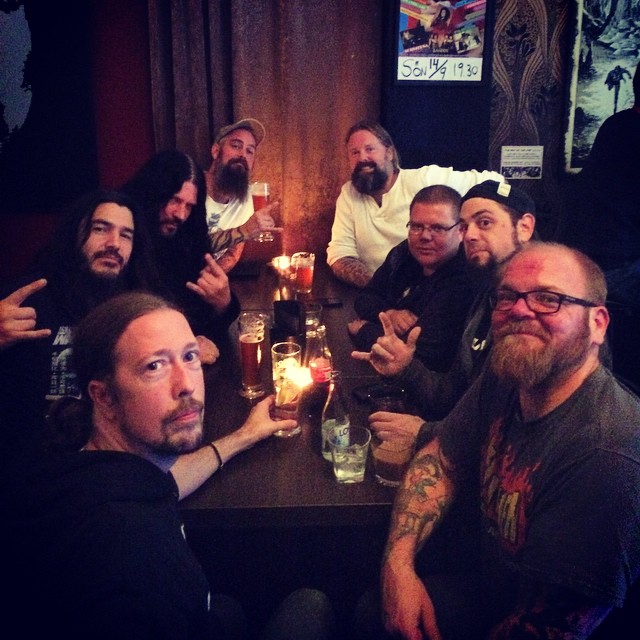 Left, back to front: Björn Gelotte (In Flames), Sharlee D'Angelo (Arch Enemy), Robb Flynn, The producer of Top Floor Studios (sorry, forgot his name).

Right, back to front: Peter Iwers (In Flames), Ulf (TakeMyScars.com), Steve Lagudi (MH Crew), Biffen (a legend).

Nuclear Blast Entertainment has announced more information about the different releases of Bloodstone & Diamonds. It will be released on November 7th and come in at least eight different versions, Standard, Digipack, Splatter vinyl, Black vinyl, Yellow vinyl, Grey vinyl, White vinyl and a picture vinyl.

Track listing:
1. Now We Die
2. Killers & Kings
3. Ghosts Will Haunt My Bones
4. Night Of Long Knives
5. Sail Into The Black
6. Eyes Of The Dead
7. Beneath The Silt
8. In Comes The Flood
9. Damage Inside
10. Game Over
11. Imaginal Cells (instrumental)
12. Take Me Through The Fire

Heres a look at Bloodstone & Diamonds White Vinyl UK-Import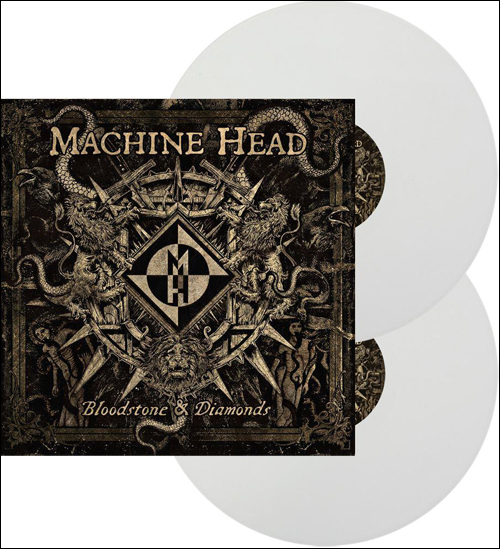 More information about the different releses can be found here in the releases section:
- Standard releases >>
- Alternate releases >>
- Singles / EPs >>


TakeMyScars.com - A Place Dedicated to the Mighty Machine Head!