MACHINE HEAD NEWS!
November 25, 2014, posted by Crumbs.
Behind-The-Scenes Footage From Making Of "Now We Die" Video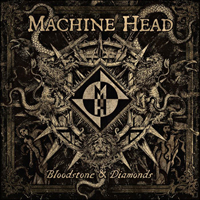 Behind-the-scenes footage from the making of "Now We Die", the new video from Machine Head, can be seen below.

The clip was filmed on October 3 in Oakland, California with director Mike Sloat, who has previously done the videos for Imperium, Days Turn Blue To Gray, Now Lay Thee Down, Aesthetics of Hate, Halo and Locust.




Source: MachineHead1.com
TakeMyScars.com - A Place Dedicated to the Mighty Machine Head!